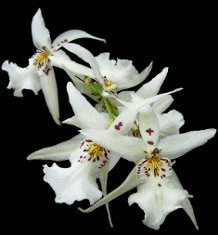 "The one concern of the devil is to keep [us] from praying. He fears nothing from prayerless studies, prayerless work, and prayerless religion. He laughs at our toil, mocks at our wisdom, but trembles when we pray."
- Samuel Chadwick

9 . 2 3 . 2 0 1 0
.
Heavenly Father, though many times my feet have stumbled and dangerously slipped, You have never ceased in sending unto me a wholly unwarranted grace and equally undeserving mercy. With swiftness Your grace and mercy are dispatched, like two hands that reach and grab a hold of my soul before it falls into the grip of eternal destruction. Such destruction I am due, yet in Your grace I have been dealt countless measures of mercy.
Instruct me in Your ways O, LORD. Perfect me in preparation for such an hour that draws near. Keep me spotless by the direction of Your Holy Spirit and through the brightness of my Messiah JESUS CHRIST, as He is a lamp unto my feet that will never fail to light the path before me.
Let my heart not envy after the wicked, nor of the prosperity that chokes the soul of eternal life.
Open the eyes that are still deceived, these eyes shrouded by a veil that hinders, of which branch I have been so graciously grafted. Cause this veil to be as ash upon the breeze and like the vapor of fog that flees once pierced by the burning Lamp of Hope in the midst of the golden candlesticks. Fulfill the words of Your anointed who righteously uttered prophecies in Your name to an undeserving world. Restore what is Yours, cleanse her who has been unfaithful, that upon the completion of restoration the fullness that awaits may come forth.
Has the time come O, LORD?
Judgment comes upon the wicked that desire chains of pride and garments of wickedness. Their words are projected towards the heavens with blasphemies, as they rejoice in their abominations with praise that stinks of baked dung. How long can a slippery place hold the wicked step? In one moment comes desolation, in such a moment must also come destruction.
Strengthen me with Your right hand O, LORD. Keep me in the day of trouble, preserving within me an unshakable faith found only in the love of my LORD and Savior JESUS CHRIST.
Father, let Your most Holy Will be done, on this earth as it is in Heaven.
Amen
9 . 1 7 . 2 0 1 0
.
Heavenly Father, how can I sit silently as I observe the works of Your hand?
Who can ignore Your majesty?
Woe to those who ignore and reject the Lord, He who holds together the flesh and the bone!
Who can proclaim into the void, "Let there be light," with such a magnificent result as light coming forth?
Who can cause the dew to kiss the herb of the field before the sun casts its early rays?
Who can move even one star from its habitation, much less stretch forth the totality of the incomprehensible expanse of the universe with just a mere gesture or soft spoken word?
Who can preserve that which must perish?
Who can love with such compassion the fallen and hopeless that He would sacrifice His only begotten Son?
Who can die for the sins of man, rise again, and as a result of the greatest act of love demonstrated through His death and resurrection conquer the enemy, the adversary of the soul, with the purpose of redeeming the lost from eternal destruction and damnation?
His name is Jesus Christ, the Son of the Almighty and King of the Universe.
In the beginning was the Word, and the Word was with God, and the Word was God. The same was in the beginning with God. All things were made by Him; and without Him was not any thing made that was made. In Him was life; and the life was the light of men. And the Light shineth in darkness; and the darkness comprehended it not. John 1:1-5

Amen
Tishrei 10 / 9.28.2009
The heavens declare the glory of God; and the firmament sheweth his handywork.
Day unto day uttereth speech, and night unto night sheweth knowledge.
There is no speech nor language, where their voice is not heard.
Their line is gone out through all the earth, and their words to the end of the world. In them hath he set a tabernacle for the sun,
Which is as a bridegroom coming out of his chamber, and rejoiceth as a strong man to run a race.
His going forth is from the end of the heaven, and his circuit unto the ends of it: and there is nothing hid from the heat thereof.
The law of the LORD is perfect, converting the soul: the testimony of the LORD is sure, making wise the simple.
The statutes of the LORD are right, rejoicing the heart: the commandment of the LORD is pure, enlightening the eyes.
The fear of the LORD is clean, enduring for ever: the judgments of the LORD are true and righteous altogether.
More to be desired are they than gold, yea, than much fine gold: sweeter also than honey and the honeycomb.
Moreover by them is thy servant warned: and in keeping of them there is great reward.
Who can understand his errors? cleanse thou me from secret faults.
Keep back thy servant also from presumptuous sins; let them not have dominion over me: then shall I be upright, and I shall be innocent from the great transgression.
Let the words of my mouth, and the meditation of my heart, be acceptable in thy sight, O LORD, my strength, and my redeemer.
Psalm 19

7 Tishrei
Heavenly Father, the United States of America is a rebellious people with rebellious leaders. This nation takes counsel with the unrighteous and rejects the counsel of Your righteous direction. The leader of this nation weaves a wicked and deceitful web, devising plans not of Your HOLY SPIRIT O LORD of HOSTS. Adding sin to sin this nation follows after lust and rejects Your salvation JESUS CHRIST.
Woe to this land of rebellion. Deceitful and froward these people hold not Your laws of righteousness within their heart O LORD. Deaf and blind to Your counsel they have willfully become. A people led by pleasure, comfort, and lust of flesh instead of by Your HOLY SPIRIT.
The ears of this land have silenced Your prophets that warn. They remove the prophets and their words of Truth from their presence, only to replace them with seers of deceit. Saying unto these, Prophesy not unto us right things, speak unto us smooth things, prophesy deceits. Isaiah 30:10
The United States of America causes the HOLY ONE of Israel to cease from before her.
As before with the children of Israel, Your warnings and judgments stand true O LORD!
Because ye despise this word, and trust in oppression and perverseness, and stay thereon: Therefore this iniquity shall be to you as a breach ready to fall, swelling out in a high wall, whose breaking cometh suddenly at an instant. And He shall break it as the breaking of the potters' vessel that is broken in pieces; He shall not spare: so that there shall not be found in the bursting of it a sherd to take fire from the hearth, or to take water withal out of the pit. Isaiah 30:12-14
You land of great rebellion, your destruction will be complete. Your sins are exceedingly great and the blood of the innocent has pierced the peace before the Highest Throne upon which sits the ALMIGHTY GOD, the I AM, YAHWEH! He has heard and moves against you! Before you is the burdensome stone of Jerusalem.
United States of America, your destruction draweth nigh!
You cometh O LORD with burning anger against them that come up against Your great burden! Your tongue is as a devouring fire against them, against all who attempt to carry, move, or touch your burdensome stone of Jerusalem! Do these people not know of YOUR power O LORD?
Has it not been told to them that You, my GOD YAHWEH, the LORD of HOSTS will seek to destroy all nations that come up against Jerusalem? Woe to him and the land that defies the words of the ALMIGHTY GOD!
And the Lord shall cause His glorious voice to be heard, and shall show the lighting down of His arm, with the indignation of His anger, and with the flame of devouring fire, with scattering, and tempest, and hailstones. Isaiah 30:30
As birds flying, so will the LORD of HOSTS defend Jerusalem; defending also He will deliver it; and passing over He will preserve it. Isaiah 31:5
Woe to any man who leads a nation against Israel and Jerusalem! Heed the words of YAHWEH, whose fire is in Zion, and His furnace in Jerusalem.
Heavenly Father, let Your will be done.
Amen.
9.23.2009
1Have mercy upon me, O God, according to thy lovingkindness: according unto the multitude of thy tender mercies blot out my transgressions.
2Wash me throughly from mine iniquity, and cleanse me from my sin.
3For I acknowledge my transgressions: and my sin is ever before me.
4Against thee, thee only, have I sinned, and done this evil in thy sight: that thou mightest be justified when thou speakest, and be clear when thou judgest.
5Behold, I was shapen in iniquity; and in sin did my mother conceive me.
6Behold, thou desirest truth in the inward parts: and in the hidden part thou shalt make me to know wisdom.
7Purge me with hyssop, and I shall be clean: wash me, and I shall be whiter than snow.
8Make me to hear joy and gladness; that the bones which thou hast broken may rejoice.
9Hide thy face from my sins, and blot out all mine iniquities.
10Create in me a clean heart, O God; and renew a right spirit within me.
11Cast me not away from thy presence; and take not thy holy spirit from me.
12Restore unto me the joy of thy salvation; and uphold me with thy free spirit.
13Then will I teach transgressors thy ways; and sinners shall be converted unto thee.
14Deliver me from bloodguiltiness, O God, thou God of my salvation: and my tongue shall sing aloud of thy righteousness.
15O Lord, open thou my lips; and my mouth shall shew forth thy praise.
16For thou desirest not sacrifice; else would I give it: thou delightest not in burnt offering.
17The sacrifices of God are a broken spirit: a broken and a contrite heart, O God, thou wilt not despise.
18Do good in thy good pleasure unto Zion: build thou the walls of Jerusalem.
19Then shalt thou be pleased with the sacrifices of righteousness, with burnt offering and whole burnt offering: then shall they offer bullocks upon thine altar.
Psalm 51
9.21.2009
Hear me when I call, O God of my righteousness: thou hast enlarged me when I was in distress; have mercy upon me, and hear my prayer.
O ye sons of men, how long will ye turn my glory into shame? how long will ye love vanity, and seek after leasing? Selah.
But know that the LORD hath set apart him that is godly for himself: the LORD will hear when I call unto him.
Stand in awe, and sin not: commune with your own heart upon your bed, and be still. Selah.
Offer the sacrifices of righteousness, and put your trust in the LORD.
There be many that say, Who will shew us any good? LORD, lift thou up the light of thy countenance upon us.
Thou hast put gladness in my heart, more than in the time that their corn and their wine increased.
I will both lay me down in peace, and sleep: for thou, LORD, only makest me dwell in safety.
Psalm 4
9.15.2009
Heavenly Father, I rejoice at the thought of YOU! I am comforted by Your peace and the knowledge that You are high upon the throne. I shout with joy and sing praise to Your Son at Your right hand. He is my King and my Messiah, my Lord eternal, and my reason for Salvation! I will not tremble as the foundations are moved under those not established on the ROCK of my LORD. I will not fear as the nations that rise up against thee are made to fall. I will not renounce my LORD JESUS CHRIST in the face of wicked persecution. And I will never forget the sacrifice Your Son made upon a cross millennia ago. Let Your Will go forth O KING of kings! Let Your Will go forth O Jehovah! Let Your Will be done on this earth as it is in heaven. I will not fear the days ahead, for You are my Father, and with You nothing shall be impossible! Amen
For with GOD nothing shall be impossible. Luke 1:37

9.8.2009
Heavenly Father, in You I have found my joy. I have found my purpose, happiness, and the desire to live. Help me guard this joy I have found in You. Keep it from the hands of thieves and the minions of hell. Place Your shield of protection round about me I pray. Preserve my mind with the power found only in Your HOLY SPIRIT. Though I struggle and stumble, I know You are with me and have never once abandoned me. I know that I am victorious through the Blood of JESUS CHRIST. Remind me continuously, that You are for me, who can be against me? I know You have a plan, You see me through my struggles, and You have always opened a door to victory. Continue what You have started in me, I LOVE YOU! Thank You JESUS CHRIST for Your Blood, thank You HOLY SPIRIT for keeping me focused on JESUS CHRIST, and thank You Father for sending Your Beloved Son! Amen
And if we know that He hear us, whatsoever we ask, we know that we have the petitions that we desire of Him. 1 John 5:15
9.5.2009
Heavenly Father You are my strength, my rock, and my shield. I desire to do Your will. I sigh at the words of the wicked. I am angered at the blatant disregard of Your Word and Commandments within this wicked land. Let Your will be done in this nation and in the world. As the leaders of the world come up against Your people and chosen habitation, judge according to Your Word. Shake us, move us, and prepare us with Your HOLY SPIRIT. Amen
9.30.2008
Heavenly Father, raise up Your church in these dark hours. Put Your Spirit within us and the anointing upon our heads. Guide those with Your message to the far reaches, the desolate, and the needy. Time is dwindling down, the last grains of sand to descend into the record of time. Break us of the flesh, the earthly desires that have consumed man to the very core of his existence. We are in need of You, we are in need of our Saviour. Thank You Jesus, hear our cries for strength. Amen
9.29.2008
Heavenly Father, put words of truth and encouragement in our mouths. Motivate us to reach beyond ourselves and lift up those around us that have fallen by the wayside. Show us Your will, guide us by Your being, direct our path through these chaotic times we live. We need Your strength, protection, and blessing. Pour Your Spirit out upon our thirsty souls, raise up Your children. We love Jesus, come for us, we are in need of You! Amen
9.27.2008
Heavenly Father, protect our brothers and sisters following your will and spreading the message of Jesus Christ. Protect Israel in their time of isolation , and racially motivated persecution. Build up their defenses, strengthen their leadership, establish a leader who is in touch with Your will. Show the world You are in control, You are supreme, and none are above Your mighty name. Amen
9.25.2008
Heavenly Father, guard our hearts against the evil pitfalls of greed. Greed has consumed our nation, our world and the hearts of many who are blinded by it's grasp. Give us the strength to resists the temptation of self-indulgence. Help us so no to the fleshly man, build us up in the Your Spirit of truth. Pour out Your Spirit upon our thirsty souls. Thank You Jesus for the blood You have shed. Amen
9.24.2008
Heavenly Father, help us to concentrate on the issues that matter. Help us to focus on the areas of our life we tend to neglect. Help us to pull our family and friends together, instead of pushing everyone away. Give us the wisdom to settle conflict within the walls of our homes, work, and church. Remind us that it is by Your example that we should strive to live. Thank You Father for the countless blessing, You have always been faithful to those who are faithful to You. Amen
9.22.2008
Heavenly Father, as we desperately search for ways to touch those around us, lift up the sick and dying, encourage our brother and sister, help us to not turn these kind motives into unprofitable charity cases. For a ministry to be blessed by Your Spirit, it must be called into existence by Your Spirit. As in John chapter 5, You (our Father) are always doing something, let us see what it is that You are doing, so that we may seek You to show us how we can be used. Father use us, call us, make us apart of the great calling. Amen
9.19.2008
Heavenly Father, crush our arrogance. Take it and throw it into the abyss. Arrogance has led this world into a grave, arrogance has set man on a false pedestal above Your name. Remind man he was made from the work of Your hand and the breathe of Your existence. Penetrate our selfishness, purge our pride, and purify our thoughts with the power of Your might. Pour Your Spirit out on us, reignite the fire within our souls. I love You Jesus, come and take us to Your Fathers house. Amen
9.17.2008
Heavenly Father, help us to wait patiently for You Lord. When we have come to You in prayer and we seem to be in such a rush for an answer or an immediate fix, help us to be patient. Help us to see the situation from a broader vantage point, rather than focusing on how we feel it should be answered or taken care of. Blessed is the man that trust in the Lord, even when innumerable enemies and innumerable afflictions raise up against us, You remain true to those who trust in You. Thank You dear Jesus for listening to our prayers and answering them accordingly. Praise Your Heavenly name! Amen
9.16.2008
Heavenly Father, when the clouds of gloom block the rays of hope from breaking through, when our eyes are shroud with veils of helplessness, take away the veils and blow away the clouds. We are Your children, You have never left us alone, nore will You ever leave us to fend for ourselves. Help us conquer the flesh and spirit of self reliance, help us to trust souly upon Your strength to see us through tomorrow. As the end of days draw closer help us prepare those that are still blinded by self, help rescue the lost, and lead the blind. We long for Your return dear Jesus, please come quickly. Amen
9.15.2008
Heavenly Father, when we become weak physically and mentally help us to grab ahold of Your hand. Lift us out of satan's net and set us back on solid ground. Forgive us of our sins and challenge our inner man to overcome the temptations of the future. Encourage the prayers of our mouths to be for those who are in need. Thank You Father for hearing the cries of Your children and answering them according to Your will. Amen
9.10.2008
Heavenly Father, blinded we become sometimes, blinded by our own selfishness. Through our selfishness we hurt the ones we love, endanger our relationships, and undermine our faith. Help us wrangle this bondage and bind it to the alter of repentance. Let loose Your strength upon our sinful souls, for we are Your children and we desire to replace this selfishness with love. The same love You showed us by dying on the cross and shedding Your own blood. Take our shameful pride, humble these hearts, chasten our spirits. Praise Your name, Jehovah! Praise Your name! Amen
9.9.2008
Heavenly Father, I pray the words that leave our lips bring glory and honor to your name. May these words encourage, motivate, and strengthen our brothers and sisters we encounter daily. May our example mirror that of our Saviour Jesus Christ. Help our words find favor among the ears of the lost and searching. May the message that we bring be full of truth and life. Help us to be the men and women Your Word tells us that we can be. I love you Jesus, thank You for loving me. Amen
9.8.2008
Heavenly Father, when self becomes center stage, help us to see our selfishness for what it is. Take this disease and cut it from our hearts, replace it with love and a giving spirit. Help us put others before ourselves, look out for areas that selfish desires creep in, and find ways to share our blessings with the ones we love. You are our example, and by that example we must try to live. Give us the means necessary to daily fight our flesh and stay on top of the battle. Thank You Jesus for Your life, blood, and love. Praise Your name! Amen.
9.5.2008
Heavenly Father, help us rebuild our walls when they become torn down. Help us to find the weaknesses in our defences so we may be able to withstand the next assault. As with the nation of Israel during the days of Nehemiah, when the enemy believed that a simple fox could tear the walls down but became angered when it with held their attacks, supernaturally strengthen our spiritual walls with the same reenforcement You used then. You are our provider, saviour, rock and God, we look to You for our guidance and direction in the heat of war and the cool of peace. No one can or will ever defeat You. Praise be to Your name! Amen
9.4.2008
Heavenly Father, in our day of trouble You are our stronghold. You know those who trust in You. We know that in this present day as in the past You will refuse to acquit the wicked. Your anger has been slow, but everything must have an eventual judgement. Open our ears to hear you above the chaos, above the seas of relentless doubt, and most of all through the onslaught of temptation. Help us acquire the means to stand firm on the solid rock of our Lord Jesus Christ. No one knows the day or hour of Your majestic return, but every breath and every prayer is just one more, one last before Your return. Prepare us dear Jesus, prepare Your bride. Amen
9.3.2008
Heavenly Father, You have heard my cries for strength. You have granted Your mercy for this sinful soul yet again. I give You thanks for all of the wonderful blessings that You have bestowed from Your righteous hand. You are the Lord of all that You have graciously given me control over. I put You in charge of my household, finances, and my soul. I cannot describe the love for You that I hold inside. I love You Father, thank You for Your blood. Amen
9.2.2008
Heavenly Father, You are the highest name, there is no other above You. Father help us to trust in You with all of our hearts, and help us not to lean upon our own understanding. I pray that we recognize You and follow Your direction. Help us not to doubt You, but increasingly find renewed fervor. May we stand in the face of uncertainty, shine in the vast darkness. Father You have never left us to fight the battle alone, but help us to see when we have left You to fight the battle on our own. Chastise our hearts so we may better see the sin that we allow in. I love You dear Jesus, thank You once again for the sin that Your blood has so freely washed away. Amen
_______________________________________________________