And oppress not the widow, nor the fatherless, the stranger, nor the poor; and let none of you imagine evil against his brother in your heart. Zechariah 7:10
The Word of God instructs us as Christians to reach out to the needy. Finding and then trusting an organization in our day and age can be very difficult. Prayer and faith are two necessary ingredients needed to achieve a successful search.
The ministries listed on this page have no direct affiliation with Prayers for the People. I have chosen, with the consent of these ministries, to call attention to the work that each is doing in there God ordained fields of ministry. I have found it a blessing to donate to each as the Lord instructs and never cease to keep each in my personal prayers. Though most importantly, it is the unbreakable bound found only in the Blood of Jesus Christ that I share with them.
I encourage individual investigation of each of these unique outreach ministries. Test the spirit of each of these ministries and see for yourself the proven life-changing results each ministry continues to present. I am sure one of these wonderful ministries is bound to inspire a spirit of giving. Before giving make sure to seek the face of Jesus Christ in prayer and supplication. I pray at least one of these ministries tugs on your spirit as it did mine.
As the salt of the earth we can come together in the name of Lord Jesus Christ, each adding our grains together in the hope of preserving this decaying world.
God Bless! daniel

_______________________________________________________
Since Reverend David Wilkerson founded World Challenge in 1971, it has started several different mission specific outreach ministries. Each mission is first to promote and perpetuate the Gospel of Jesus Christ through public teaching. While promoting the Gospel of Jesus Christ, each mission at World Challenge then focuses on the specific area of need to minister too. These missions include: helping impoverished widows and orphans worldwide, bringing relief aid to needy areas around the world, ongoing support in the poorest parts of Africa including Kenya and Uganda, and even starting sustainable feeding programs in some of the darkest slums in the world. Over the years World Challenge has truly established a solid worldwide mission objective, with each ministry presenting an excellent way to donate a love offering. Each ministry is making a dramatic impact on the lives of each of the people it touches, spiritually and physically. Next time you find yourself in your prayer closet, ask Jehovah if you too should look into supporting one or even all of these fruit bearing outreach ministries overseen by World Challenge. -daniel
+
David Wilkerson Ministries
: Support our mission to promote the gospel through teaching, writing and international leadership conferences.
+
Widow's Fund
: An outreach to single, widowed, and impoverished mothers and their fatherless children.
+
World Challenge Missions + Relief aid
: World Challenge Missions + Relief Aid has been quietly, yet effectively, working to bring Jesus's love, light and life to the most troubled and needy areas of the world.
+
Africa Fund
: Support on-going work to the poorest in Africa, including Kenya and Uganda.
+
Pass the Bread
: A ministry to the darkest slums around the world, to develop sustainable feeding programs and bring the Gospel to those desperately in need.
_____________________________________
The Joshua Fund is now launching a humanitarian relief stratefy called, OPERATION EPICENTER. By God's grace, and working together with a global alliance of evangelical Christians we endeavor to:
+ Bless Israel with more than $100 million in humanitarian relief.
+ Bless Israel's neighbors with more than $20 million in humanitarian relief.
+ Invest at least $3 million to expand "pipline capacity" in the epicenter, enabling local ministries better receive and distribute humanitarian relief supplies by helping them acquire warehouse space, trucks, forklifts, etc.
+ Hold an "Epicenter" conference in Jerusalem for some 2,000 evangelical Christians from around the world to discuss the threats facing the region and the importance of working together to bless Israel and her neighbors in real and practical ways.
+ Recruit 100,000 people around the world to pray for the peace of Jerusalem and the people of the epicenter.

The need is urgent. The time is short. The blessings are eternal. Will you join us?
_____________________________________
Bibles For Russia, Inc. is a Christian foreign missions board, specializing in taking short-term mission teams to "plant and grow churches" across the former Soviet Union. Our goal is 1,000. We've been at it since 1988. As of September, 2008 we reached 966. Along the way, and in cooperation with local churches, we also minister to orphans, street children, prisoners, school children and their teachers, hospital and mental institution patients, "unreached people groups," unsaved young people, and students preparing for Christian ministry. Will you join us?
Bibles for Russia has many mission specific donation options to chose from. This wonderful ministry is one that I am proud to say I personally keep in touch with. I am a diligent prayer partner and when able, a financial supporter of Bibles for China, Bibles for Russia mission support, and other various financial contributions as the Lord presents them. I hope you too will find one or more ways to make a mission specific donation through this truly wonderful Jesus Christ focused ministry at Bibles for Russia. Click the link below to view the different ways you too can make a contribution to this ministry that is making a difference. -daniel
_____________________________________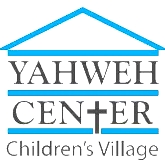 The Yahweh Center is a North Carolina residential treatment program and child-placing agency for abused, neglected, and at risk children ages 5 to 12 years. The Yahweh Center provides residential treatment and works with children with various attachment and psychological disorders. In addition the Yahweh Center offers psychiatric residential treatment, day treatment, including outpatient play therapy, therapeutic foster care, and adoption services. The healing philosophy is Christ-centered and operates within an environment of unconditional love that is geared towards optimum child development. (
more
)
The Yahweh Center Children's Village is dedicated to providing hope, healing and restoration through the power of Jesus Christ to traumatized children and their families. We accomplish this through residential care, child placement and outpatient services using prayer as a foundation.
Carla Roberts is not only the Executive Director and Founder of The Yahweh Center; she is also a very dear friend. Hard work, sacrifice and, most importantly, faith in Jesus Christ are all necessary components to the creation and continuation of The Yahweh Center's inspirational testimony, of which is nothing less than miraculous. It brings me great joy to voice my support for this wonderful ministry that is positively impacting the lives of our most important members of society, our children, with the healing touch of Jesus Christ. I pray that you, too, will look into supporting this ministry. - daniel