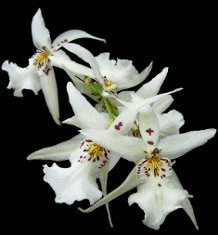 "The one concern of the devil is to keep [us] from praying. He fears nothing from prayerless studies, prayerless work, and prayerless religion. He laughs at our toil, mocks at our wisdom, but trembles when we pray."
- Samuel Chadwick

June 29, 2015
Heavenly Father,

I woke up with the same weaknesses as yesterday, the failures of my past still weigh. I want to be a stronger man and move out from the shadows of the past. Despite my attempts I keep coming back to apologize for my failings. I need strength O Lord! I need strength to resist the temptations of flesh and the shadows of the past. I need joy O Lord! I need joy to pierce the darkness and lift me from the pit. I need your hand O LORD! I need Your hand to pull me out of the past and to guide me in the present and through the future. I need you O LORD! I need You to save me again and to forgive me time and again. I love you Father and Your dear Son, Holy Spirit dwell within me and silence the fleshly man. Amen
6. 2 2 . 2 0 1 1
Heavenly Father, make bright the clouds! Send Your abundance. A drought has come and consumes the blades. Lord Yeshua, pour out the Holy Spirit upon the souls of Your servants whom thirst. Preserve Your people, that Jacob would see. Rise to your feet Jacob, son of Isaac, son of Abraham! Your Messiah has come! See O, Jacob that the fullness should shortly manifest before the eyes of all men. Hear this ye nations of earth, the root of David is forever King! This King of kings reigns supreme. With iron, His righteousness rules over all nations! With His glory, light is given, that all men should see. Hear Your servant O, Lord! You are magnificent and worthy of all praise! Let all creation glorify the Creator, He who is our being and peace. Let it be known to the ears of man, in my darkest hour of confusion and deep struggle, my LORD was there and it was upon His truth I found my rest and comfort. Hear you, ye men of dirt created unto flesh, who has such promises as He, the Lamb who was slain? Hallelujah! YHWH does not waver! His WORD is true and forever just. In the darkness of men's trials, it is HE who sends His Comforter to lead. You are high and lifted up, Son of the most HIGH, whose name is Wonderful Counselor. Send Your rain upon the land of lands, that Your vessels should overflow! O daughter of Jerusalem: behold thy King has come unto thee; He who is just and He who has brought ye Salvation! Jacob! Jacob! Hear the words of your prophets! Flee to the LORD of your Salvation! Yeshua HaMashiach! Father in Heaven, that Your will only would be done. On earth as it is in Heaven. Holy, holy, holy is Your name forever. Amen
6 . 1 7 . 2 0 1 0
Heavenly Father, O my Joy and my Salvation is found in thee! You have prospered my soul and laid me down in the tranquility of Your unbreakable love. You have opened my eyes to the Light and the rays of His glory have shattered the oppression of darkness. Once held captive by the evil and wicked marauders of my soul, You have set me free from their chains that kept me in the pit of obscurity. You have set me upon the Rock that is high and lifted up, past the reach of Death's destruction. I once lived in torment, as the demons raged and trampled my spirit. Each unclean thing burdened my soul, even as the weight of the ocean suppresses the abyss. I was broken, disjointed, and scattered across the Valley of Darkness. My hope was as charcoal, blackened and brittle, charred by the flames of destruction. Then, a voice with the power of thunder breezed over me like a whisper. My eyes dared to look up. Behold, the glory of the LORD, the KING of kings and the LORD of lords was upon me! Peace was upon HIS face. Love pierced my soul as HIS eyes met mine. Hot tears billowed from my eyes as a spring and my hope became as a young sapling, young and tender. In my moment of complete isolation, believing I had been thrown to utter darkness, I saw my MESSIAH! I reached for HIM. He lifted me up and held me deep within HIS bosom. Tears began to flow from HIS eyes, Joy and elation was written upon HIS glorious face. HIS tears falling upon my brow showered me like jewels. HIS glory caused the darkness to flee. My enemy was dismayed and defeated, distraught that once again a soul had been found at such a depth. Joy consumed me. Life flowed through me. Peace surrounded me. JESUS CHRIST is LORD! HE is my refuge, my strength, and my salvation. There is no greater name. Thank you JESUS CHRIST for Your BLOOD that set this captive free. Amen
6 . 4 . 2 0 1 0
Heavenly Father, when You utter Your voice, there is a multitude of waters in the heavens and You cause the vapors to ascend from the ends of the earth. You make lightning with the rain and cause the winds to blow forth from Your treasures. It is by Your word that the bones form in the womb and life is given. Who can know it? Who can create what You have not? Who can form from nothing, something? O, LORD, how high has the stench of iniquity risen? How long does Your grace and mercy last and who can understand it? What is man, that he believes he can contend with the ALMIGHTY and overcome You with his miserable strength? Man has forgotten that it is You who shadows the infinite universe and that man's shadow merely causes shade for the ants. Swing Your battle axe and weapons of war! Break in pieces the nations and destroy the unrighteous kingdoms! The foundations are gone, undermined by the rebellious hearts and unrepentant souls who embrace hell instead of LIFE. Iniquity has consumed them and pride has blinded them to the redemption that was freely set before them. The nations will be cleansed by YOUR RIGHTEOUS fire! In the wake of coming judgment, as the daughter of Babylon is destroyed, pour out Your Rain O, LORD! Cause the Words of Joel to manifest before and within us. Break us of this world and purge our flesh of unrighteousness! Remove the stains and wash out the wrinkles of our iniquity and ingrained reliance upon flesh. Move us into the full understanding of sole reliance upon YOU and YOUR WORD! Purge and purify Your Bride! Rend the heavens as a veil, make way for the RAIN that the parched ground of the soul may flood and the cup of the spirit may overflow. Flood us as the Temple, over the threshold and past the courtyard! Bring the RAIN! Come HOLY SPIRIT, come! Prepare us as a spotless Bride, that we may be ready for the marriage supper of the LAMB and eternally joined with the GROOM. Though the earth will shatter and the ground will shake, we, the Body of JESUS CHRIST shall not be moved! We are covered by the BLOOD and by every promise uttered by the HOLIEST that sits upon HIGH, of which each promise is backed by the integrity of YOUR WORD O, LORD! Hallelujah! Shake this world, pour out the Latter Rain, and cause all to see YOUR glory! Amen
6.29.2009
Heavenly Father, let me not be as the wise man and glory in my own wisdom, let me not be as the man of might who glories in his own strength, and I pray that I would not be as the rich man and glory in my riches. It is my desire that all of the glory that dwells within me not be directed at any of the temporary; let only the glory that I bear be directed to my Creator, Redeemer, and King. Unto you Heavenly Father do I only direct my glory, my praise, and my worship. Father, guide me in understanding, that I may truly know You. Help me understand Your loving kindness, justice, and righteousness You exercise through all the earth and through all of eternity. I want only to delight in the things that You delight, You are my Father and in You I delight, and I pray that in me You also find delight. Encourage me O LORD, embolden me O LORD, and keep me under YOUR WING O LORD. AMEN
Jeremiah 9:23,24
Thus saith the LORD, Let not the wise man glory in his wisdom, neither let the mighty man glory in his might, let not the rich man glory in his riches: But let him that glorieth glory in this, that he understandeth and knoweth Me, that I am the LORD which exercise lovingkindness, judgment, and righteousness, in the earth: for in these things I delight, saith the LORD.
6.24.2009
Heavenly Father, open my eyes as I search YOUR WORD. Help me to understand the TRUTH you have placed before me, to retain, use, and share the knowledge that YOU have allowed me to obtain. HOLY, HOLY, HOLY is YOUR majestic name, I praise YOU and worship YOU, my KING of kings. Amen

6.22.2009
Heavenly Father, forgive me when I fall short. Help me understand my expectations are different than Yours. I try my best to stay on the path of the narrow, but without You as my Light, my Guidance, and my Comfort, the path is lonely, dark, and impossible. Forgive me Father for my futile attempts to live a life of righteousness upon my own strength. It is all about you Jesus, all about the Blood that was shed for my sins, and forever Your love is the strength I need to lead me further. Forgive me when I allow the lies of satan to hinder my spirit, when my soul seems conquered and defeated, forgive me for the moments I struggle, for the times I question, and doubt. In such moments of struggle, let me not forget You died for me so that I could live, and that You understood the pain my sin would bring and still You carried through with Your plan. You loved me even when I wouldn't call you my Savior, you fought for me when I wouldn't even fight for myself, and You have continued in your infinite patience, picking me up every time I fall. This is for You Jesus, my Lord, my Savior, my Redeemer, and my best friend. Help me not drop my eyes from yours, keep me focused on the eternal. Amen

5.22.2009 - 6.10.2009
A Song of Ascents. Of David.
1 I was glad when they said to me,
"Let us go into the house of the LORD."
2 Our feet have been standing
Within your gates, O Jerusalem!
3 Jerusalem is built
As a city that is compact together,
4 Where the tribes go up,
The tribes of the LORD,
To the Testimony of Israel,
To give thanks to the name of the LORD.
5 For thrones are set there for judgment,
The thrones of the house of David.
6 Pray for the peace of Jerusalem:
"May they prosper who love you.
7 Peace be within your walls,
Prosperity within your palaces."
8 For the sake of my brethren and companions,
I will now say, "Peace be within you."
9 Because of the house of the LORD our God
I will seek your good.
Psalm 122

More than ever we need to be praying for the peace of Jerusalem. As Christians we should seek to apply the whole Word of God to our lives, so let us all bind together in the name of JESUS CHRIST our Lord and Savior, praying daily for Jerusalem, Israel, and the Netanyahu (leadership). Let us bless Israel as stated in Genesis 12:1-3. I am going to keep this prayer up for the next several weeks as a reminder, that daily we may reflect on the challenges facing Israel, and the role that it plays in world history, prophecy, and the life of a Christian. Please take Jerusalem to prayer, DAILY! Pray that June 4th will not go down in history as the worst mistake a US President has ever made in relation to Israel. God is in control! Amen
God Bless! daniel