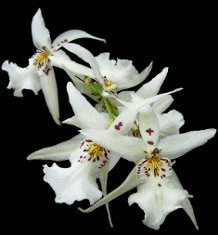 "The one concern of the devil is to keep [us] from praying. He fears nothing from prayerless studies, prayerless work, and prayerless religion. He laughs at our toil, mocks at our wisdom, but trembles when we pray."
- Samuel Chadwick

8 . 1 2 . 2 0 1 0
.
Heavenly Father, what is nature that man should fear it? The flame leapeth from the sun. The oceans crash upon the shore. The day becomes night and the night succumbs to day.Who can claim to govern the sun, the sea, the night, and the day? Such a claim cannot be made by man , nor angel, and certainly not by chance. Only One, the I Am, will the sun bow to, the seas subsides for, and the night and the day halt for. Praise the Lord, the Almighty I Am! You and You alone govern the sun, the sea, the night and the day! You shower love, like rain, upon Your children. You pour wrath, like ash, upon the wicked. Comfort is void within the earth. Only by Your Holy Spirit is comfort found. Let the wicked tremble and shake as the earth, sun, moon, and stars testify of Your infinite power and righteousness. Keep Your children in supernatural peace as we witness such testimonies of Your righteousness. The fire will consume, The hail will fall, The snow will cover, The vapor will rise, And the stormy winds will blow to fulfill Your Word, O Lord. But we, Your children, have been and will be given peace in the midst of these things. We are bought by the Blood of the Lamb, comforted by the Holy Spirit in continual peace, and heirs to all that You have prepared for Your Son, Jesus Christ our LORD! Hallelujah! Praise the name of the Lord! Whether in green pastures or in tribulation, I will sing You praise! Amen
8 . 2 . 2 0 1 0
Heavenly Father, You know my battles and the inner workings of my heart. You have seen me stumble, yet You have continued to love me and lift me back up. Father, I desire in every aspect of my life to walk in the way of righteousness. Give me, I pray, the strength to resist temptation and every alluring effect it has against my flesh. Sever every tie, every bond, and every chain that reminds me of the Fall. Cut away the memories of a fallen life and keep me focused on this life, by grace, You have restored. Baptize me in Your Fire, in Your Truth, and in Your Righteousness O, Lord! Lead me by Your Holy Spirit in all things, that in all things I will be capable of projecting the character of Jesus Christ, my eternal Lord and Savior, whom I adore. I am still imperfect, yet I am aware. I know that I am only whole by the Blood of the Lamb and not by my feeble attempts at righteousness. Holy Spirit convict me of sin and alert me when I stray, work within me the purpose of my creation. Blessed is the name of the Lord, Jesus Christ, the Way, the Truth, and the Life! Guide me to victory over my enemy.Guard my eyes from sin, my heart from malice, my hands from evil, and my tongue from bitterness! In all things let my actions praise the Lord and in every action glorify the name above all others. Amen
8.31.2009
Heavenly Father, in all things I desire to seek Your instruction. I long for your direction to guide me. Help me trust only in Your hand. I must not trust the direction of my flesh, for it will surely fail me. I have found life and peace in Your direction. You are my GOD and my LORD eternal. In You I place my trust. Amen
8.26.2009
YAHWEH, You have caused my eyes to see and Your hand has established the path beneath my feet. Before my eyes You have shown me a great shaking! Babylon, the harlot is about to fall.
Flee! Flee from the midst of Babylon you children of the MOST HIGH! YAHWEH has not forsaken Israel, Judah, or Jerusalem. Though sin is within Israel, though their sin is against the HOLY ONE of Israel, be not deceived all you nations that come up against her. YAHWEH has established His judgment for Israel; no nation will come against Jerusalem and live.
The REDEEMER is strong; the LORD Of HOSTS is His name. He has taken the Cup of Trembling and even the dregs of the cup of His fury from the hand of Israel. YAHWEH has placed this cup in Jerusalem and into the hand of all who come to afflict her.
YAHWEH will utterly cast down the arrogant and prideful soul that says, "Bow down and be made low that we may walk over you O Jerusalem."
Let those who come up against Jerusalem freely drink from the Cup of Trembling. Let them become drunk with the wrath of YAHWEH. This Cup has been filled for their consumption.
The Cup of Trembling will be consumed and all who have consumed it will be cut down. The harlot Babylon will be cut down! She lusts for the Cup of Trembling, the Cup of her destruction.
Destruction comes to all who come against Jerusalem.
Prepare us O LORD! Prepare Your children for the hour at hand! Call out those who You have marked! Call out Your children who sigh at abominations and who weep for the innocent. YAHWEH let Your will be done and Your plan go forth! Amen
Thus saith thy Lord the LORD, and thy GOD that pleadeth the cause of his people, Behold, I have taken out of thine hand the cup of trembling, even the dregs of the cup of my fury; thou shalt no more drink it again: But I will put it into the hand of them that afflict thee; which have said to thy soul, Bow down, that we may go over: and thou hast laid thy body as the ground, and as the street, to them that went over. Isaiah 51:22,23
Their REDEEMER is strong; the LORD Of HOSTS is his name: he shall throughly plead their cause, that he may give rest to the land, and disquiet the inhabitants of Babylon. Jeremiah 50:34
For Israel hath not been forsaken, nor Judah of his GOD, of the LORD Of HOSTS; though their land was filled with sin against the HOLY ONE of Israel. Jeremiah 51:5
The burden of the word of the LORD for Israel, saith the LORD, which stretcheth forth the heavens, and layeth the foundation of the earth, and formeth the spirit of man within him. Behold, I will make Jerusalem a cup of trembling unto all the people round about, when they shall be in the siege both against Judah and against Jerusalem. And in that day will I make Jerusalem a burdensome stone for all people: all that burden themselves with it shall be cut in pieces, though all the people of the earth be gathered together against it.
Zechariah 12:1-3
And it shall come to pass in that day, that I will seek to destroy all the nations that come against Jerusalem. Zechariah 12:9
8.19.2009
Heavenly FATHER, keep me far from vain things, the empty works that deceive, for what is their purpose to me? Can vanity deliver or profit my spirit? NO! The works of vanity profit me nothing. Such worthless pursuits won't keep my steps from being hindered, my path from remaining straight, or keep my feet from stumbling. I have exchanged my vanity for Your WORDS O LORD, it is Your WORDS O LORD that have established my steps, kept my path straight, and have kept my feet steady. Your WORDS are wisdom, a profit to all who will partake and cherish such priceless gems of which all of the diamonds and purest gold could not obtain. I will lock Your WORDS within my heart, keeping them forever close all the days of my life, favoring only Your words, and ever increasingly rejecting and disregarding the vain words of men and their worthless pursuits of vanity. Your words have caused my path to shine before my feet, healed my broken spirit, and brought unto me the gift of Your ETERNAL LIFE! Let me not be deceived, it has been YOU O LORD all along who has preserved, strengthen, and prepared me thru all the darkest hours and fiery trials, so why fear the ones I have yet to see? The BLOOD of YOUR SON, my LORD and SAVIOR JESUS CHRIST has set me free from bondage and reliance upon all worldly corruptible things! The BLOOD of JESUS CHRIST is all I will ever need; it is by HIS SPIRIT who dwells within me that I can see, by HIS SPIRIT that I can hear, and by HIS SPIRIT that I shall not tremble in fear! Amen
For the LORD will not forsake his people for his great name's sake: because it hath pleased the LORD to make you his people. 1 Samuel 12:22
Only fear the LORD, and serve him in truth with all your heart: for consider how great things he hath done for you. 1 Samuel 12:24
My son, attend to my words; incline thine ear unto my sayings. Let them not depart from thine eyes; keep them in the midst of thine heart. For they are life unto those that find them, and health to all their flesh. Proverbs 4:20-22
Let thine eyes look right on, and let thine eyelids look straight before thee. Ponder the path of thy feet, and let all thy ways be established. Turn not to the right hand nor to the left: remove thy foot from evil. Proverbs 4:25-27
8.17.2009
Heavenly Father, it is YOU that I love. I love YOU, my LORD and SAVIOR JESUS CHRIST, and the COMFORTER, YOUR HOLY SPIRIT. Come, stay within me YOUR TEMPLE! I rejoice at YOUR presence and I am consumed by YOUR unshakable peace that exceeds all comprehension. Place YOUR alter before me as I fall upon my knees in the worship and praise of YOUR HOLY NAME! I will not let my heart be troubled, neither will I let it be afraid, for YOU are with me and YOUR HOLY SPIRIT abides within my vessel. YOU have sent YOUR SON that I may have YOUR peace within! YOU have sent YOUR HOLY SPIRIT in the name of JESUS CHRIST to dwell within YOUR TEMPLE! Keep me free of the unclean thing, consume my flesh that hinders me, purge me, and refine me for YOUR purpose. I am YOURS O LORD, willing and open to YOUR direction. It is YOUR words that I keep close, no other words do I cherish. My life is a living sacrifice, send YOUR fire from Heaven, and consume me with this HOLY GHOST fire of YOUR SPIRIT that I may stand before YOU spotless with only the BLOOD of the SPOTLESS LAMB upon my being, who was SLAIN that we may be set free from the bondage of sin. Being redeemed, I am YOURS FATHER, use me, preserve me, chastise me, and perfect me for YOUR glory that I am sing my praise and worship before YOUR throne from now and through eternity. AMEN
Jesus answered and said unto him, If a man love me, he will keep my words: and my Father will love him, and we will come unto him, and make our abode with him. He that loveth me not keepeth not my sayings: and the word which ye hear is not mine, but the Father's which sent me. These things have I spoken unto you, being yet present with you. But the Comforter, which is the Holy Ghost, whom the Father will send in my name, he shall teach you all things, and bring all things to your remembrance, whatsoever I have said unto you. Peace I leave with you, my peace I give unto you: not as the world giveth, give I unto you. Let not your heart be troubled, neither let it be afraid. John 14:23-27
8.14.2009
HEAVENLY FATHER, when I look upon the fiery furnace, comfort my spirit and move me away from my fear. When my accuser comes to crush and destroy me says, "Who is that GOD that shall deliver you out of my hands." Keep me firm and far from shaking. Comfort me in my silence O LORD. What is to be said to those of whom I am offered up and brought before? The words of my flesh are not mine to speak! When I am accused and brought up before mine enemy it is YOU O LORD who gives me my speech! My GOD it is you who carries the power to save, not by my strength, but only by YOUR hand do the enemies of YOUR children stumble and fall. The LORD is my light and my salvation; whom shall I fear? The LORD is the strength of my life; of whom shall I be afraid? (Psalm 27:1,2) In the midst of the flame I am comforted by YOUR presence and moved deeper into YOUR peace! AMEN

8.12.2009
Heavenly Father, let Your song of praise be upon my lips! I will rejoice in the life that You have given me from Your hand. I long to minister to the hearts of Your children, to bring glory and honor to Your name as I labor. You have opened my eyes to see and my ears to hear. Through my struggles You have kept me up, as I lean upon Your staff, and find unmatchable comfort in Your arms. Father I thank You for Your love! Keep me strong through the difficulties and unknowns. Amen
8.6.2009
I WILL PRAISE HIS NAME!
HEAVENLY FATHER, YOU saw the enemy of my soul who came to destroy my seed. You sent a wind to preserve me; it blew me free from the fowls, that ole devil that came to devour me.
The wind YOU sent sought to take me to the good ground YOU had prepared for my seed. Along the way I came upon the rocks and it seemed good for me to take root, the good ground seemed too distant and the journey too long.
Upon these rocks I began to grow, spreading my arms to the sky, and seeking out the LIGHT of JESUS CHRIST. I was unaware my root could not form; I had chosen the rocks because it had seemed good to me, but upon the rocks my roots would never grow.
Without the knowledge of YOUR WORD I began to die and became easily deceived. It seemed better to pursue the lusts of my flesh and in my dying state these temptations seemed like life to me.
The enemy of my soul had followed me, seeking me that he may devour, and desired only to destroy my seed. I had no life, no hope, and no purpose. He would whisper, "What good are you, what good is a seed that never grows fruit?"
I was alone, dry, and the flesh of my sprout was rotted. I became a stench even to myself, longing only to decay into the earth. Then I cried out, having remembered the SOWER, the ONE who sought to plant me upon the good ground.
I cried the tears of remorse, regret, and shame. In my moment of greatest sorrow I felt YOUR hand lift me up, high above the wayside, the rocks, and the thorns. It was YOU! The SOWER, the CREATOR of my seed, and the FATHER who sent HIS SON that I may be set free.
I desired only YOU, I admitted my sin and accepted the BLOOD of YOUR ONLY BEGOTTEN SON. YOU dipped me in a portion of BLOOD spilt by the SPOTLESS LAMB, dying and withered I went in, and out I came a new seed completely renewed.
Taking YOUR finger YOU made a hole in the good ground, dropping me in YOU said, "This is the good ground I have prepared for you so long ago, even before I established the foundations of the world, and it rich and fertile with MY WORD. In this ground I have always intended for you to grow."
FATHER I rejoice, YOU have intended to preserve me for YOUR glory, giving me the nourishment of YOUR WORD, and the promise of eternal life. Through YOUR HOLY SPIRIT I have been given the strength and knowledge to resist the thorns of temporary riches and pleasures of this life, staying focused on the hope of things eternal.
Upon this good ground I will bare fruit a hundred fold, with a noble and good heart I have heard YOUR WORD, I have kept it, and through patience I will continue to bring forth much fruit.
Thank you HOLY SPIRIT for being the guidance I always need, preserving me for my GROOM JESUS CHRIST, and preparing me for the Marriage Supper of the LAMB.
JESUS CHRIST YOU gave me YOUR life so that I could give you mine, thank YOU for the selfless sacrifice YOU have so freely given on my behalf!
HEAVENLY FATHER, thank YOU for showing me grace and mercy though the death and resurrection of YOUR ONLY BEGOTTEN SON, thank YOU for sending YOUR HOLY SPIRIT to dwell within my vessel, and FATHER thank YOU for YOUR love that never fails even though I have never deserved it. AMEN

8.4.2009
HEAVENLY FATHER, I will sing a song of praise unto Your HOLY Name, Your Name above all names! There is none above YOU, all are below the feet of JESUS CHRIST my LORD and SAVIOR. Let my spirit not be troubled by what the flesh sees, close the eyes of my flesh that I may see clearly within my spirit the path you have laid before me, always keeping eyes and ears open to the instruction of YOUR HOLY SPIRIT. YOU alone will be my council, under Your instruction I am sent forth, and by Your words I will testify. You formed me in my mothers womb, preserving me for Your pleasure, preparing me for Your purpose, and it is You who has set my feet upon the righteous path of Salvation. I will sing of my Salvation and fear no evil. Praise will leave my lips, high and lifted up is the MOST HIGH KING! Amen
8.31.2008
Heavenly Father, why must this nation not heed the warnings of the watchmen that You have placed within in our society and of those of history's past? Why must she continue to turn and repel the truth, failing to recognize the cause of her errors? Our nation finds herself with no where to turn, without spiritual reason, and without trust in the one and only true God of which she was once upon founded. Our nation has forgotten what it means to fear the Lord her God. God forgive us, what this once great nation has requested, she deserves. I pray that You be with Your children, protect us as her judgement unfolds. Amen
8.29.2008
Heavenly Father, when questions about the very core of our faith in You become questioned by those who don't seem to have any faith at all, give us the strength to stand firmly on the rock that You have established through the blood and resurrection of Jesus Christ. Put the words in our mouth and love in our heart. Help us to understand our salvation isn't based on how well we can sell it to others, but rather the bond that we have with You through the forgiving, cleansing blood of Jesus Christ. The path is straight and the gate is narrow, though few will find it, help us through Your strength to bare a firm witness of Your love. Amen
8.28.2008
Heavenly Father, increasingly troubled my spirit has begun to feel. I am afraid for the countless souls that refuse to submit their lives into Your hands. I fear for those who do works in your name, but know not who You are. I grieve for the proud and the haughty that set themselves on pedestals of pride. I fear for the lost that refuse to see the light. Father help Your children to continue to lift these souls to the Your throne. Amen
8.27.2008
Heavenly Father, the storm is turning on the water. The waves will swell and soon break upon our prideful shores. The once great nation that boasts of peace and safety will soon feel the effect of dividing what is not ours to divide. Quicken our hearts and mind to repent before the storm inflects it's devastating wrath. God forgive us. Amen
8.26.2008
Heavenly Father, help me to have patience and understanding. When things seem to be spinning out of control, steady my desent and lift me back up through Your awesome power. I will always exalt Your name above all names and sing praises to You for all eternity. Thank You for keeping me together when everything around me is falling apart! Amen
8.18.2008
Heavenly Father, help us to understand what true supernatural mercy is. As our enemy camps around about our walls, help us to love them. When the war begins to be waged, help the love to endure. It is against human nature to want to love or treat these enemies with kindness, but we know from Your example that we must. Even You washed the feet of Judas, You knew he was going to sell You out and give You up to be nailed to the cross, but you still showed mercy even upon him. Help us to seek the strength to offer the same mercy even unto our own death. When the enemy's attacks against us become more frequent, may the prayers from our lips be more frequently filled with love and mercy. Amen
8.16.2008
Heavenly Father, thank You for the wonderful blessings that You have given unto my family and I. You see a need and You give with Your gracious hand. No matter how small the need or how great, You always continue to provide. I can't even utter the words I feel, there are not even words in the human dialect that would offer the gratitude I hold within this mortal heart of mine. Thank You always for Your Son and the redemption found in His blood. Glory to Your majestic name! I love You Father. Amen
8.15.2008
Heavenly Father, upon the air I can hear the cries of the lost, crying out to their faceless, spiritless, and non-existent gods. The lingering putrid smell of this decaying world, seemingly content with dwelling within its own rotten flesh, being continually blinded through selfish lusts and intentional disregard of Your divine commandments. Everyday I feel in my spirit the end drawing closer. I sit in awe as the words spoken through Your prophets from old begin to increasingly come to a head. Father you have always been faithful to your children who rely on You for their strength, You have shown us through Your word the rewards of faithfulness. I no longer worry for my own skin, but for the skin of those who diligently refuse the truth of Your only begotten Son. God save them I pray….. Amen
8.14.2008
Heavenly Father, since the fall of Adam man's nature is to sin. As I continue to pick up my cross to walk the path of righteousness, sin's salesman, Temptation, seems to loom and entice me at every turn and avenue. Temptation trying for even a moment to lure my eyes away from You. As I struggle daily to keep my eyes focused on Your path of righteousness, hear my cry for repentance when I wavier. When I fall I am ashamed and grieved that for a moment I allowed my flesh to be my corrupted king. You are my only King, the Holiest of Kings. Give me the strength to overcome this sinful fleshly body I will daily pray. Thank you for the redemptive blood of Your Son, the perfect Lamb! Amen
8.13.2008
Heavenly Father, hear the cries of Your children. Comfort those in persecution, nourish those in spiritual starvation, and uplift the prayers of those carrying out Your mission. In our spiritual journey and in life you have never left us alone to fend for ourselves. You have provided a path of salvation, which Your own Spirit leads us continually. We exalt You daily, praising above all your heavenly name. Open our eyes to see Your path. Amen
8.12.2008
Heavenly Father, help me when anger and retaliation rear their ugly heads. Anger is so easily kindled by the urge to seek revenge. But by Your strength I may turn the cheek and swallow the pride that consumes even the godliest of saints. You are my rock and my anchor during rough seas of temptation. It is not by my might but by Yours that I can overcome all obstacles. Praise Jesus! Amen
8.11.2008
Heavenly Father, thank You for the breath of life I woke up with today. I know if I have breath than I am alive. I have so many things to be thankful for, endless are Your blessings. I need Your strength in all things I do. With Your breath in this body of mine, I am capable of continuing to enjoy these many wonderful blessings in which I am blessed. Thank You Jesus for Your blood that washed my sins away! Amen
8.9.2008
Heavenly Father, strengthen our confidence to stand firm on truth. When popular opinion is weighed heavily against that which we know to be true, give us divine constitution to keep our feet on solid ground. You are our rock, our holy foundation, and we exalt Your name! Through Your strength we can come against all odds and stand with You victoriously after the battle has been waged. With You as our commander, failure is not an option. Amen
8.8.2008
Heavenly Father, let us sing praises to Your name, for You are the most high and none is above Your name! You see our needs and provide by Your gracious hand. We thank You for blessings unseen and the peace in which is given in such abundance. You are magnificent and majestic, hallelujah praise be to our King! Amen
8.7.2008
Heavenly Father, when doubt plagues our thoughts, replace the doubt with peace of mind. In You we find our true and eternal peace. Help us see that as life's difficulties arise we are not left alone to tackle our own struggles. Though we may feel alone and abandoned, You are always there to comfort us. Thank You for the peaceful embrace we find between Your nail scared hands. Amen
8.6.2008
Heavenly Father, be with us when we grieve. Mend these hearts that were created by Your own hand. Help us not to forget that You too know what it means to grieve. Remind us that the tears we shed, You too have shed. Through Your Son we gain our strength and spiritual rejuvenation. Through His blood we can reclaim any tear that is lost. Thank You for the power to overcome! Amen
8.5.2008
Heavenly Father help us to see our sin for what it is. It was sin that nailed Your only son upon the cross. When we falter and stumble, quicken our spirit with the conviction of the Holy Spirit. Grieve our hearts until we seek Your divine forgiveness through our repentance. Thank you for Your love, strengthen us, and most of all, thank You for Your Son. Amen
8.4.2008
Heavenly Father we give you thanks for all things, which are your blessings. Hear our prayers for those in need. Strengthen us in spirit and in health. Guide our feet along your path of righteousness. Amen.