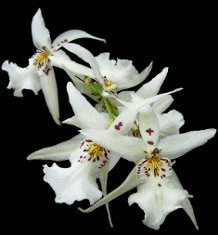 "The one concern of the devil is to keep [us] from praying. He fears nothing from prayerless studies, prayerless work, and prayerless religion. He laughs at our toil, mocks at our wisdom, but trembles when we pray."
- Samuel Chadwick

7. 2 0 . 2 0 1 3
FATHER, YOU have given so much grace. YOU have extended more than just your hand. Down from above came YOUR SON. Our Appropriation, Salvation, and Blessed Hope! Praise YOUR holy name! The covenant YOU have spoken, No promise is ever broken! I am now whole, made complete, by the blood at HIS feet. My cry and prayer O LORD is to be prepared, For that glorious day, so chaste and pure! O how I long for such a day. Hallelujah, PRAISE YOUR NAME! YESHUA is my king! Amen
7. 2 8 . 2 0 1 1
Heavenly Father, O Most Faithful.
Your Word is Your Promise, true and everlasting.
No greater covenant has man, than this which You have given in love.
Upon Abraham's faith it was laid, through the seed of David is would come, by the Blood of the Beloved Lamb it is fulfilled!
I am bound, my God, by salt unto eternity, to He who was, is, and is yet to come.
El Sadday, Your love never fails!
That which the Law hath captivated, Grace has relinquished.
I am free! Set free from the bondage that held me!
Jesus Christ is my LORD and my Master, no longer am I to work under the shadow of the cruel and defiled devourer of men's souls.
Give glory to the Lamb that was slain!
Through His Blood and Resurrection, Father and Son have made a covenant, of which there is no greater!
Come LORD Jesus, fulfill the fullness of Your Word, O how great a Word it is unto Your children.
Amen
7 . 1 6 . 2 0 1 0
.
Heavenly Father, Lord Jesus Christ, and Holy Spirit, cause the violence in the Land of thy Covenant to halt. It is our prayer for the devastation and destruction within the borders to cease.

Erect the walls of Salvation and open the gates of Praise!
By Your grace and mercy O Lord, let us enter in to Your Pavilion of Excellency.
Shine Lord Jesus Christ!
Your radiance has filled the farthest reaches, past the infiniteness of space, and over the boundaries that no man has seen.
We shall sing and shout!
The sun is no more, nor does the moon give its light!
The King of kings and the Lord of lords is our everlasting Light and our Father Jehovah is our eternal glory!
Bright is they countenance O Lord, who can behold it?
The days of the sun are past and the time of the moon is gone!
The great mourning of the souls of man are gone, such mourning is thrown into pit and consumed by the flames of Hell.
Our Lord is our eternal and everlasting Light!
No more is the day nor the chill of night, only the continuous warmth of Jehovah's glory surrounds His children.
All the people are righteous and have one mind and body.
The Land of thy Covenant is ours!
The branch of the Lord is the work of His glorious hands.
In that Day, all will glorify the wondrous work of the Lord.
Hallelujah, amen.
Isaiah 60:18-21
7.29.2009
HEAVENLY FATHER you have opened my eyes to the leaven of the Pharisees, you have removed the yeast from my vessel. It is YOU that i desire and not the doctrines of wicked men. Preserve YOUR words within me, that YOUR words would remain forever true within my being, HOLY and unadulterated. YOU are the cause of my fear, my reverence is directed towards YOU my LORD. YOU have created the universe by your MIGHT, the wind ceases and the rains fall upon YOUR command. In YOU i have placed my faith, in YOU i have placed my TRUST, and in YOU i will forever offer up my praise. AMEN
7.23.2009
HEAVENLY FATHER, search me, examine me that there would be no wickedness found within me. Know my heart, try me, and know my thoughts are directed to YOU my LORD. YOU have preserved me for YOUR purpose, I am willing, humbled by YOUR infinite love, and in awe of YOUR incomprehensible wisdom and power. Keep me from shaking in the coming hour, keep me from doubting YOU when I cannot see YOUR hand, and keep me from the schemes of wicked men. I have placed all my faith in YOU, my KING of kings, my LORD of lords, and my ETERNAL SAVIOR! In YOU I trust, I will forever give praise unto the ONE I AM, JEHOVAH, and dwell eternally in YOUR presence. Thank YOU HEAVENLY FATHER for YOUR ONLY BEGOTTEN SON, JESUS CHRIST words cannot express the love I have found in YOU, and HOLY SPIRIT continue to point me to JESUS CHRIST, opening my eyes and ears to my FATHER'S perfect will. Amen
Judge me, O LORD; for I have walked in mine integrity: I have trusted also in the LORD; therefore I shall not slide. Examine me, O LORD, and prove me; try my reins and my heart. For thy loving-kindness is before mine eyes: and I have walked in thy truth. Psalm 26:1-3

7.20.2009
HEAVENLY FATHER, help me to study YOUR HOLY WORD, that I may show myself approved, a workman that needs not to be ashamed, but one who rightly divides the WORD of TRUTH. Open my eyes to YOUR WORD through YOUR gift of the HOLY SPIRIT. Forgive me when I falter and encourage my soul when I slip. YOU are in control, by YOUR direction I desire to live in righteousness. Thank YOU HEAVENLY FATHER for JESUS CHRIST YOUR SON, JESUS CHRIST thank YOU for carrying the weight of my sin upon YOUR HOLY shoulders, and HOLY SPIRIT thank YOU for constantly pointing me to my LORD and SAVIOR JESUS CHRIST! Amen
Study to shew thyself approved unto God, a workman that needeth not to be ashamed, rightly dividing the word of truth. 2 Timothy 2:15

7.8.2009
HEAVENLY and GRACIOUS FATHER, worthy are YOU of all the praise from the tongue of mankind. Forgive us as we have neglected YOU the righteous praise and honor from our lips, being wholly stubborn in our flesh, forgive us FATHER for we too often seek YOUR living resurrected SON among the dead. FATHER forgive us when our lack of faith causes the words of TRUTH to seem only as idle tales, believing not and lacking the faith needed to believe the TRUTH found in the LIFE and resurrection of YOUR ONLY BEGOTTEN SON JESUS CHRIST. FATHER open our eyes as JESUS CHRIST sits before us to break bread, reveal HIM in full breaking the barrier of our flesh, terrify us with the reality of TRUTH found in YOUR SON that we might turn from our wicked and selfish ways. FATHER I long that I and my brothers and sisters would not limit our faith to the natural in which faith is lacking, but rather we would esteem to desire only the deepest faith, a faith that moves past the natural to supernatural, believing in the supernatural all things true found only in YOUR SON. My HEAVENLY FATHER, I long so deeply within my being to better know the MAN, YOUR SON, who bore my sickness, my pain, my transgressions, and the ONE YOU struck down and afflicted on my behalf. JESUS CHRIST, no greater love have I been shown, YOU were wounded, pierced, beaten, torn, crushed, bruised, mocked, and nailed to a cross for my iniquity, for all the iniquity of mankind. JESUS CHRIST the chastisement of our peace was upon YOU, praise YOUR HOLY NAME, by YOUR stripes we are healed! Hallelujah! YOU have come for us, as a SHEPHERD, after YOUR stray sheep, longing for us even so that YOU would die. I am here LORD, I am here my SAVIOR, use me, perfect me, that I and my brothers and sisters may commune with YOU in GLORY. HEAVENLY FATHER, thank YOU for the love found only in YOUR SON, JESUS CHRIST thank YOU for covering my burdensome debt with YOUR HOLY BLOOD, and thank YOU HOLY SPIRIT for opening my eyes to see the SON. AMEN
Surely HE hath borne our griefs, and carried our sorrows: yet we did esteem Him stricken, smitten of GOD, and afflicted. But He was wounded for our transgressions, He was bruised for our iniquities: the chastisement of our peace was upon Him; and with His stripes we are healed. All we like sheep have gone astray; we have turned every one to his own way; and the LORD hath laid on Him the iniquity of us all. Isaiah 53:4-6

7.4.2009
HEAVENLY and GRACIOUS FATHER, great is YOUR endless mercy. YOU have shown such great love to us, sending YOUR OWN SON to die for us great sinners. HE has come while we were still yet in sin, living a life far from YOU, unable to come before YOU, and forever lost in darkness without HIS SAVING LIGHT. YOU have sent us the SAVING LIGHT in the form of YOUR ONLY BEGOTTEN SON, WHO has come that we might be saved and live eternally with YOU our FATHER the MOST HIGH GOD. How great is YOUR love O LORD, while we were still sinners, undeserving of such a show of LOVE and MERCY, YOU saw it necessary to send YOUR OWN SON to die for our sin, to be our sacrifice upon the mercy seat, that we may now come into YOUR presence having accepted YOUR SON and praising YOUR NAME as our sin is shed away. I rejoice in my spirit, the age ahead holds an immeasurable abundance of YOUR GRACE and KINDNESS, we your children capable to soon experience all of YOUR exceeding riches for eternity, capable to enjoy such priceless riches because YOU sent us YOUR PRICELESS SON, OUR SAVIOR, OUR REDEEMER, and OUR MESSIAH. Thank YOU HEAVENLY FATHER for YOUR SON, Thank YOU JESUS CHRIST for YOUR PRICELESS BLOOD, and Thank YOU HOLY SPIRIT for directing us. AMEN
Ephesians 2:4 But God, who is rich in mercy, for his great love wherewith he loved us, John 3:16 For God so loved the world, that he gave his only begotten Son, that whosoever believeth in him should not perish, but have everlasting life. Ephesians 2:5 Even when we were dead in sins, hath quickened us together with Christ, (by grace ye are saved;) Romans 5:6-8 For when we were yet without strength, in due time Christ died for the ungodly. For scarcely for a righteous man will one die: yet peradventure for a good man some would even dare to die. But God commendeth his love toward us, in that, while we were yet sinners, Christ died for us. Ephesians 2:6,7 And hath raised us up together, and made us sit together in heavenly places in Christ Jesus: That in the ages to come he might shew the exceeding riches of his grace in his kindness toward us through Christ Jesus. Titus 3:4 But after that the kindness and love of God our Saviour toward man appeared, Ephesians 2:8,9 For by grace are ye saved through faith; and that not of yourselves: it is the gift of God: Not of works, lest any man should boast.

7.3.2009
Gracious Heavenly Father, worthy of praise and worthy of all glory! Teach me through YOUR HOLY SPIRIT how to be presented as a living sacrifice, holy and acceptable unto YOUR HOLY NAME. Embolden me to walk in TRUTH, reflecting my LORD and SAVIOR JESUS CHRIST who dwells within me. As I come against the pitfalls of the carnal flesh, remind me of YOUR WORD and cause my spirit to see with opened eyes the methods of my combat when confronted with such battles. That I would not combat the flesh with carnal weapons, that I would not siege spiritual strongholds with the might of flesh, but rather I would seek YOU and YOUR MIGHT to move, overcome, and be victorious in these conflicts. Cover me in the YOUR armor HEAVENLY FATHER. HOLY SPIRIT prepare me for these battles ahead, that the victory can be won, and all glory and honor be lifted once again to my FATHER'S MAJESTIC NAME. Firmly plant my feet within and upon the ROCK of JESUS CHRIST that I can stand strong in the evil day, having done everything needed to stand against all wickedness. I desire to be more like YOU, my FATHER, and less like this world. No longer do I wish to conform to this world, reshape me into the vessel YOU would have me to be, the vessel YOU would have come before YOUR THRONE, acceptable and perfect through YOUR WILL. No longer do I love this world or the things that dwell within in it. It is YOU and YOUR KINGDOM that I long for. As more and more love for this world is taken from my being, replace the void with the LOVE of JESUS CHRIST that I may humbly serve those in need of HIS LOVE. Thank YOU FATHER for YOUR SON, thank YOU JESUS CHRIST for YOUR LOVE, and thank YOU HOLY SPIRIT for the wherewithal to continue on. AMEN
Romans 12:1 I beseech you therefore, brethren, by the mercies of God, that ye present your bodies a living sacrifice, holy, acceptable unto God, which is your reasonable service. 2 Corinthians 10:2-4 But I beseech you, that I may not be bold when I am present with that confidence, wherewith I think to be bold against some, which think of us as if we walked according to the flesh. For though we walk in the flesh, we do not war after the flesh: (For the weapons of our warfare are not carnal, but mighty through God to the pulling down of strong holds;) Ephesians 6:13 Wherefore take unto you the whole armour of God, that ye may be able to withstand in the evil day, and having done all, to stand. Romans 12:2 And be not conformed to this world: but be ye transformed by the renewing of your mind, that ye may prove what is that good, and acceptable, and perfect, will of God. 1 John 2:15 Love not the world, neither the things that are in the world. If any man love the world, the love of the Father is not in him.

7.1.2009
GOD of my LORD JESUS CHRIST, the FATHER of GLORY, I pray my eyes and those of the saints would be continually opened this hour and in the hour to come. That we as the BODY of our LORD and SAVIOR JESUS CHRIST may receive a better understanding, through the revelation of YOUR HOLY SPIRIT, the GODLY wisdom and knowledge YOU long to give us. So we, through YOUR HOLY SPIRIT can receive the enlightenment needed to understand the hope of YOUR calling in our lives, the riches of YOUR GLORY, and the exceeding greatness of YOUR power for all who believe upon YOUR SON. YOU have raised YOUR SON, our SAVIOR, from the dead and placed HIM to YOUR right hand, far above all principality, power, might, dominion, and every name that is named in this age and in the age yet to come. Let us place all things under the feet of our SAVIOR, YOU having established HIM as the HEAD over all things to the church, we who are the BODY, the fullness of JESUS CHRIST that fills all in all. Thank you FATHER for YOUR SON, thank you JESUS CHRIST for YOUR BLOOD, and thank YOU HOLY SPIRIT for the understanding and wherewithal to continue in such things. AMEN
Cease not to give thanks for you, making mention of you in my prayers; That the God of our Lord Jesus Christ, the Father of glory, may give unto you the spirit of wisdom and revelation in the knowledge of him: The eyes of your understanding being enlightened; that ye may know what is the hope of his calling, and what the riches of the glory of his inheritance in the saints, And what is the exceeding greatness of his power to us-ward who believe, according to the working of his mighty power, Which he wrought in Christ, when he raised him from the dead, and set him at his own right hand in the heavenly places, Far above all principality, and power, and might, and dominion, and every name that is named, not only in this world, but also in that which is to come: And hath put all things under his feet, and gave him to be the head over all things to the church, Which is his body, the fulness of him that filleth all in all.
Ephesians 1:16-23

_______________________________________________________