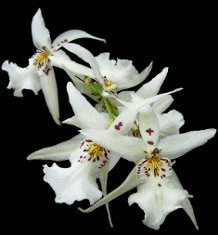 "The one concern of the devil is to keep [us] from praying. He fears nothing from prayerless studies, prayerless work, and prayerless religion. He laughs at our toil, mocks at our wisdom, but trembles when we pray."
- Samuel Chadwick

5 . 3 0 . 2 0 1 2
When 70-Years have passed a king will lose his throne. Persia was given the time to rise; once powerful was the king cut down. Do not mourn her, desolate Babylonia hath become. Judah's bands have fallen fast; from captivity her king is freed. O Israel, O Judah, the time hath arrived, together you are one! Out of destruction a messiah comes, words of peace he will surely speak. A gentile is he who comes in peace, yet the messiah he is to some. Woe! He hath come! A new age he hath begun. Out of dust and destruction, the Temple will rise again. For a time the blood of lambs and doves will stain the ground as it had so long ago. Treaties of peace, signed by men, yet it is the powers and principalities that will rejoice. I am god! The gentile messiah shall proclaim! Flee dear Judah, run! He is no god, nor is he the Son, out of blasphemy he hath come.
O Jacob! O Judah! O Israel! Behold! Great is your trouble, yet greater still the retribution that falls from far above! See O son of Abraham! Your time hath come, now open your eyes! Can you see the King of kings? Great and Majestic, is He that came, and died, and who victoriously rose again! Praise His name, the One who came and set the captives free! He rides upon a horse snow white, pure and powerful, Righteous is His name. The saints shall follow when He comes, when war He waged, His enemies He shall defeat. O lawless one your time hath come to fall beneath the sword. Evil rallied behind your vile pride, in the pit together you shall fall. The King of kings will rule and reign fulfilling His every word! My dear Abraham, look and behold! The borders promised He hath enlarged! The festival hath begun! The King is in the land! O Hosanna! O Hosanna! Glorious is Your Name. Eternally You shall reign. Amen
5. 1 1 . 2 0 1 1
My Father which art in Heaven, before the foundations were thus laid, YOU heard the somber cry of mankind. You answered with Your SON, of which no greater love could ever come, than that which YOU gave through the Blood of Your only Begotten SON. JESUS CHRIST, it is YOU that loved man so much. More than we can love and in greater measure and far beyond the capacity of man to comprehend. It is this very love, such that could only have come from above, that I have come to love my LORD, the love of my life, the Firstborn SON. JESUS CHRIST, it is YOU that I love! The Firstborn, holy begotten of the Father, thou art GOD! Who greater is there to love and cherish? There is none. My High Priest, in YOU alone I have placed all of my hope. In YOU alone I have come to find my rest. O LORD, my mind cannot contain the reason that we, mankind, would be acceptable to have the Intercessor, HE who is Head of all things, desire to come so low in grace, that YOU would so choose to give your life that we may have life more abundant. Hallelujah! You loved me despite the sin that held me in chains. Though my sin tore you, beat you, pierced you, mocked you, and ultimately killed you, YOU HAVE FOREVER LOVED ME. This all men and women, created in YOUR image can proclaim! Hallelujah! Praise the name of the MOST HIGH! YOU are GOD and the grave of sin has no power to keep YOU! Praise the name of JESUS CHRIST who possesses the keys to Hell and the grave, HIS LIGHT HAS PENETRATED THE GRAVE AND BROKE THE CHAINS OF MAN'S BONDAGE! It was in the grave of sin, O LORD, through the thick darkness of my iniquity, that YOUR HAND came forth! YOU extended unto me, the lowest of sinners, the HAND OF GOD -Grace and Peace, through which we have salvation! The brightness of YOUR Glory pierced the darkness that entangled me and set me free! Flee from me darkness! Flee from me! My LORD has risen from the tomb and I too am set free! Flee from me in the name of JESUS CHRIST MY LORD! Our LORD is KING, the KING is HE! Supreme is HIS glorious Majesty. None greater has there or will there be for all eternity than HE who sits at the right hand of the FATHER, in whom we have our being and life eternally. Mighty is HE who wears the heavens as a robe, in whom we have our consistency and life, and governs all matters by the power of HIS WORD. PRAISE HIS NAME UPON HIGH! Who am I? Who are we? O LORD, who are we to have you extended unto us from upon HIGH? That for a time YOU would lower YOURSELF from the right hand of the FATHER as HIS hand of grace? O how great YOU are! Full of love and hope for the lost! YOU ARE KING! JESUS move us closer to YOU! Amen
5 . 2 1 . 2 0 1 0
Heavenly Father, O, how You are worthy of all the praise from the lips of mankind, from the laying of the foundation of the earth, through the infinity of eternity. Place a song of praise within my heart and soul. I long to worship You to the fullest of my ability, increased by the strength of Your Holy Spirit, and with the joy I have in JESUS CHRIST my Savior. Guide me in the path that lies ahead, though it is dark at times, comfort me and direct me through the shadows of darkness. Shine Your Light upon my face, that the warmth of it would penetrate my very existence and ignite the passion for righteousness within the innermost parts of my being. I will trust You with all my heart, soul, and mind! You have placed me where I am for a purpose, of which, I long to fulfill through the power of Your HOLY SPIRIT. Just as Esther, the Myrtle was specifically placed in the desert, the star of Persia, to deliver Your people from the murderous desires of a tyrant, You have created me for a purpose and placed me in the land of Your choosing that by Your direction I would fulfill the purpose of my existence. I will walk in the way that You direct O, LORD! I will shout with joy the songs of Hallelujah! I will not cower before the enemy that is defeated by the Sacrifice and Resurrection of my eternal LORD and Savior, but I will walk boldly in the presence of my enemy surrounded by the peace of my LORD, JESUS CHRIST. Father, You have set me free by the power of the Blood of the LAMB! Hallelujah! Amen
5 . 1 1 . 2 0 1 0
Heavenly Father, there is so much about You that I have still yet to discover. You are my Father and my GOD, my want and need, help me draw closer to You that I would better understand who You are. Jesus Christ, You are my Messiah and LORD. I long to walk in the steps of Your example, to demonstrate Your righteous character in everything that I do and say. You are my Hope and my Purpose, without You I have no hope nor purpose. Holy Spirit, my Comfort and Guide, direct me in the steps of my LORD and prepare me for the Marriage Supper. I have peace, indescribable peace, that has consumed me since the warmth of Your presence has dwelt from within my soul. Open my ears and my eyes so that I may hear and see the Truth that is before me. Let my obscurity become as the noonday O, LORD! Pierce the darkness that attempts to confuse my walk and distract my thinking O, LORD! I am a child of the MOST HIGH and a heir of the Eternal Kingdom, of which I am unworthy, only by the BLOOD of my SAVIOR, JESUS CHRIST, is my inheritance obtainable. I rejoice in YOU, JEHOVAH, JESUS CHRIST, and HOLY SPIRIT! Keep me in the narrow way, with the strength and guidance that transcends all understanding. Amen.
5.22.2009 - 6.10.2009
A Song of Ascents. Of David.
1 I was glad when they said to me,
"Let us go into the house of the LORD."
2 Our feet have been standing
Within your gates, O Jerusalem!
3 Jerusalem is built
As a city that is compact together,
4 Where the tribes go up,
The tribes of the LORD,
To the Testimony of Israel,
To give thanks to the name of the LORD.
5 For thrones are set there for judgment,
The thrones of the house of David.
6 Pray for the peace of Jerusalem:
"May they prosper who love you.
7 Peace be within your walls,
Prosperity within your palaces."
8 For the sake of my brethren and companions,
I will now say, "Peace be within you."
9 Because of the house of the LORD our God
I will seek your good.
Psalm 122

More than ever we need to be praying for the peace of Jerusalem. As Christians we should seek to apply the whole Word of God to our lives, so let us all bind together in the name of JESUS CHRIST our Lord and Savior, praying daily for Jerusalem, Israel, and the Netanyahu (leadership). Let us bless Israel as stated in Genesis 12:1-3. I am going to keep this prayer up for the next several weeks as a reminder, that daily we may reflect on the challenges facing Israel, and the role that it plays in world history, prophecy, and the life of a Christian. Please take Jerusalem to prayer, DAILY! Pray that June 4th will not go down in history as the worst mistake a US President has ever made in relation to Israel. God is in control! Amen
God Bless! daniel
5.21.2009
Heavenly Father, a line has been drawn, one that no man should attempt to cross. You have made Jerusalem a burdenstone. Father I fear for those who attempt to burden themselves, I fear the judgment that comes with such an action. Father you have warned the people, the message has been proclaimed, what can be done? I pray for the continued peace and safety of Jerusalem, keep her from the hands of the heathen. Father let Your Will be done. Have mercy on their souls. Amen
5.19.2009
Heavenly Father, I long for Your strength, I desire a zealous pursuit of all things righteous and holy. Daily I seek Your Spirit of Truth, longing for my blessed Hope. Father, daily You continue to give me the strength needed, continually building up my holy faith in You, and have kept me locked in Your eternal love. In You I am eternally grateful and truly blessed! Though I am weary, You have nurtured me, sustained, and strengthened the very spirit within me. Through my struggles You have made me stronger and more resilient, in my trial I will praise You, in my mourning I will exalt You! My ears hear and my eyes see You, forever upon the White Throne, where forever You will reign! O Lord Jehovah, come for us Father, in Your time retrieve us, Your peculiar people. I love You Abba Father, I long for You Jesus Christ, and I thank You Holy Spirit for daily dwelling within me. Amen
5.13.2009
Heavenly Father, the hour that we live is a supernatural hour. Judgment is at our door, soon the threshold will be crossed. Let us clearly hear from Your Holy Spirit, that we may be guided and directed. Let us not sleep or become mute, help us proclaim Your message of salvation. Help us seek only that which is pleasing to You, bringing glory, honor, and praise to Your holy Name! Thank You Father for escape and salvation, let us be strong in this hour! Amen
5.11.2009
Heavenly Father teach me to love as You have loved us. That I may own no one anything but love, fulfilling all of Your law, especially loving my neighbor as myself. Jesus help me to obey Your instruction, "Therefore all things whatsoever you would that men should do to you, do you even so to them." Crucify my selfishness, daily open my eyes to the weakness within my flesh, and encourage me through Your Holy Spirit to overcome temptation by the power of Your might! You have opened my eyes to righteousness and awakened my spirit to salvation, keep me in this path now and forever. Amen
5.6.2009
Holy Spirit, help me daily walk in your direction and not by the direction of my flesh. I desire to crucify my flesh that only causes death, enmity between me and my Heavenly Father, and separation from Your presence. I want only to become spotless by the Blood of Jesus Christ and for His same Spirit that raised Him from the dead to dwell in me also. Let Your righteousness be fulfilled within me, fill me Holy Spirit with a continuous flood of Living Water. Guard my mind against the flesh, staying focused only on the things of the Spirit. Thank You Holy Spirit for Your guidance, strength, companionship, and Your continued preparation to present me as part of the spotless Bride for my Lord and Savior Jesus Christ. Amen
5.1.2009
Heavenly Father, help me not to fear the wickedness in evil men. Let me depart from such wickedness, to do good in Your sight, and commit myself to Your perfect way. I trust in You Father, delighting in Your promises, comforted by Your indescribable peace, and protected by Your unwavering eternal hope! I will continue to wait upon You all the rest of my days, every day continuing in meekness and further humbled by Your example and presence in my life, that I may one day inherit the earth with my other brothers and sisters of righteousness. Daily I find rest in You, patiently I wait upon You O Lord, never ceasing to trust in Your words. Guard my tongue from wrath and deceit, through Your strength I will quill my unrighteous anger, and by Your instruction cut away my heart of selfishness. Wrath and judgment must come only from the source of pure righteousness; only from Your hand Jehovah can such things come. I long to dwell with You, I seek You daily, and I wait in patience for Your glorious return. I love You Father; in You I am eternally preserved and made whole! Amen