I am posting the following because I believe that certain events recently transpiring and still to come are worth noting and praying about. -DE
At the beginning of 2009, after much prayer and discernment, I formed an opinion that the last quarter of 2009 would be the months to watch (those who know me personally will vouch for this). As we enter into the last month of the 3rd quarter, my personal belief that the final quarter of 2009 containing events that will change the lives of millions, (this could be an understatement), has remained the same.

I do not say these things to promote fear, as things preceived to come (no matter how horrific) should never be viewed through the fearful eyes of flesh, rather the times and current events should be seen through the spiritual eyes of discernment, and even then this can only be achieved by allowing the HOLY SPIRIT to do what YAHWEH sent HIM to do within us. Discerning the times is just another aspect of what the HOLY SPIRIT is doing to prepare us to be a bride without spot or wrinkle, capable of being joined with our GROOM JESUS CHRIST. This is one of many things the HOLY SPIRIT is doing within the BODY OF CHRIST this late hour.

So having said all that, a sister in Christ directed my attention to the following yesterday.
Yesterday in Washington, two Arab leaders came to urge the Obama administration to increase its diplomatic pressure in Israel shortly after Saudi Arabia on Friday accused the Jewish state and Netanyahu led government of not being serious about peace negotiations with the Palestinians.
President Obama met with Kuwait's emir, Sheikh Sabah al-Ahmad al Sabah, and Hillary Clinton met with the Jordanian Foreign Minister Nassar Joudeh, both came with the same message, placing the burden of proof on Israel to start reviving the stalled peace process.
The point of this message isn't what was said, you can read that here, Arab leaders, on U.S. visits, put onus on Israel, instead I want to bring attention to something else while keeping this information and thought above in mind.

Yesterday afternoon a strong 6.9-magnitude earthquake struck off Baja California in northwestern Mexico. The shaking from the tremblor could be felt as far away as San Diego, California and Phoenix, Arizona. It is my belief that this earthquake was yet another warning to the Obama administration, (and the world for that matter), to keep hands off of Israel when it comes to the plan of dividing her Covenant land.

(For more on this, William Koenig's book, Eye to Eye -Facing the Consequences of Dividing Israel, gives even further proof of YAHWEH using such things to grab the attention of those who will listen and also as punishment for those who failed to heed the warnings issued.)
As the Obama administration ratchets up the pressure on Israel and moves forward with an obaminable peace strategy, I continue to feel led in my spirit to tell people to watch. Watch as the intensity and frequency of notable events begin to take place. These events will seem to materialize out of thin air, without warning, and will present no reason to those who lack discernment or are void of discernment altogether.

The sudden increase of disaster related events will be tied into the increase of pressure and commitment to seeing Israel divided in the soon to be released Obama administration peace plan. The rope that has bound Israel and the United States together for so long is down to its final threads, the strain can be seen in the already visible frays and the remaining threads are about break.

America is about to suffer stronger and more frequent earthquakes, massive flooding in places not known for flooding, and violent hurricanes that will appear out of thin air. One by one these events will come directly on the heels of each other. These events will affect the west coast, east coast, and heartland, all regions suffering from some form of natural disaster at the same time.

Along with the increase in natural disasters, the "green shoot" economy is prepped for a nosedive, sending the Dow far below the March 2009 levels and poising it for the final decapitation that will come shortly thereafter in the wake of chaos caused by natural, nuclear, and other man-made disasters.

As I have stated on this site many times, the HOLY SPIRIT has shown me (in the very near future) Obama will turn his back on Israel and curse her, (this is already observable, though he has not yet publicly stated this), the result of this coming curse will be America's ultimate destruction.
Keep this in the back of your mind, this popped up....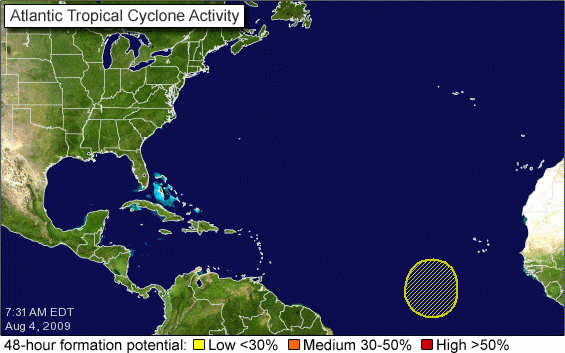 Obama meets Egyptian President Hosni Mubarak in Washington on August 18

The time is running out, I believe YAHWEH on 6-9-2009 declared judgment upon Washington, the seconds left before the coming events begin to transpire are very short.

Do not fear, continue to seek the HOLY SPIRIT for direction, guidance, and purpose for this hour. God placed you here for a reason, He placed you here in this hour because He has a plan for you, and He knows every single thing you are going to need to accomplish His plan. Not by our own might, but by the power of YAHWEH we will be victorious, HE has already won the battle, now it is just ours to claim. He created us in the womb and knew us before the foundations were laid all for HIS GLORY!!! YAHWEH will never leave us or forsake us! We are here, it is YAHWEH who brought us here. Who is ready to move ahead? Will someone please sound the charge!
God Bless, daniel