And in that DAY...
| tue, march 2, 2010 |
And in that day thou shalt say, O LORD, I will praise thee: though thou wast angry with me, thine anger is turned away, and thou comfortedst me. Behold, God is my salvation; I will trust, and not be afraid: for the LORD JEHOVAH is my strength and my song; he also is become my salvation. Therefore with joy shall ye draw water out of the wells of salvation.
And in that day shall ye say, Praise the LORD, call upon his name, declare his doings among the people, make mention that his name is exalted. Sing unto the LORD; for he hath done excellent things: this is known in all the earth. Cry out and shout, thou inhabitant of Zion: for great is the Holy One of Israel in the midst of thee.
Isaiah 12
Praise the name of Jehovah! In Him we find our much needed comfort.
My soul has been burdened for several months now. I have struggled with keeping up with the sheer volume of news that has been coming out of Israel and the world concerning the different events that surround her. I have many notes and posts that have been started, only to feel the whisper of the Spirit within me to stop.
It grieves me to see the world, this nation, and more importantly the apostate church that claims to be the Body of Christ all coming down on Israel, condemning and rebuking her every move. Yet, I am reminded that the Word of Jehovah has prophesied and warned of this coming day. Even though this day must come, I find no comfort in seeing such satanic venom continuing to spread.
We, as the Body of Jesus Christ, His true Bride, must pray for and bless Israel. We must pray for the eternal peace of Jerusalem and the return of her eternal King.
What I have noticed is an increase within the world, enemy and ally alike, rebuking the current actions being taken, or not being taken by Israel. What I have also noticed through the discerning eyes of the Holy Spirit is the continued divine response of judgment for such rebukes and increased pressure upon Israel.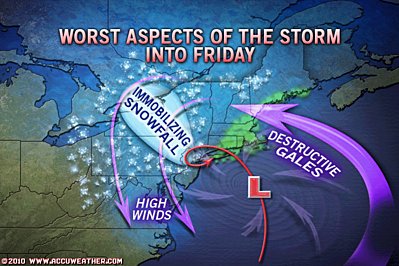 Earthquakes
[1]
, severe storms
[2]
, and record breaking blizzards
[3]
are occurring around the world
[4]
, and each seems to be connected
[5]
to each nation
[6]
and that specific nation's
[7]
cursing of Israel in some way.
TO LIST EVERY EVENT THAT HAS TAKEN PLACE THIS YEAR ALONE WOULD TAKE PAGES AND ONLY SCRATCH THE SURFACE.
The point of this post is to sound the call to prayer.
The signs are all pointing to not one, but many major events taking place. These coming events will cause the Haiti earthquake, the Chilean earthquake, and even the Sumatra earthquake and its tsunami to pale in comparison and magnitude. This in no way diminishes the human suffering and loss of life that has already transpired in the wake of these previous disasters. These previous judgments are only used as an example, a picture of what still lies ahead for an unrepentant and ever increasingly wicked world that is coming under divine wrath.
This month has been on my heart for some time now. I do not know what will happen, I have only felt the need to stay acutely alert and in continuous fellowship with the Holy Spirit.

So much seems to be happening very quickly. There are the rumors of 'Peace talks' starting
[8]
sometime this month
[9]
, Israel preparing for pre-emptive strikes
[10]
against Iran's newly established nuclear state
[11]
, and even word that President Obama will be making a special trip to BOROBUDUR the 21st through the 23rd
[12]
(while PM Netanyahu will be in Washington
[13]
).
Then there are the enemies of Israel and even some of her allies condemning Israel with their votes in favor of the Goldstone Report[14], not to mention these same nations around the world[15] rebuking Israel and the Mossad[16] for the successful assassination of a wanted terrorist in Dubai, with Dubai's chief of police even calling for the arrests of PM Benjamin Netanyahu and the Mossad Head Meir Dagan[17].
Israel can't even catch a break when defending her historical right to heritage sites in the West Bank. Allies[18] and enemies[19] of Israel alike slaming[20] PM Benjamin Netanyahu for taking claim to heritage sites[21] in the West Bank that are as central to Israel's existence as Abraham, Isaac, and Jacob[22].
The tension over heritage sites is not all that is building, Israel's northern border heating up with the sound of war drums from Lebanon, Syria[23] and Iran's proxy terrorist groups, fueled further by the recent visit to Syria by Iranian President Mahmoud Ahmadinejad and Hezbollah Leader Hassan Nasrallah[24] for solidarity, are just a few reasons why the days ahead are painting a very prophetic picture.
The world is coming up against Jerusalem and Israel unlike any other time in modern history and in ways that Israel has not known since the UN vote in 1947. Her world support is increasingly waning,
exactly in line with scripture
.
Let us keep Israel, PM Netanyahu, and the Peace of Jerusalem constantly in our prayers. Let us bless Israel and pray for the will of our Father to continue to pour out upon Israel, the branch in which we are grafted. Let us continue to move as close as possible to the bosom of our LORD and then move closer still. We must learn from the warnings that are being given and hold close every promise within scripture that our Father has given.
Though the days ahead are troubling, do not be troubled or waver in spirit. Jesus Christ is our ROCK and Salvation during the sunny days and the stormy nights. He will never leave us nor forsake us. The understanding received in times such as these is given out of love directly from our Father through His Holy Spirit. This is the same love demonstrated by Jesus Christ dying on the cross for each of our sins. Let us listen and see what He is saying and doing.
God Bless, daniel
Listen as Charmaine Eggers (
GardenGirl
) talks to radio show host Steve Coerper on the Anakypto Forum about Obama's trip to BOROBUDUR towards the end of this month.
(Highly Recommend)
LISTEN
Listen as I talk to radio show host Steve Coerper on the Anakypto Forum about the Palestinan connection to Chile and the recent earthquake.
LISTEN
Sources
1Abbas Expresses Solidarity With Chile After Quake http://www.turkishweekly.net/news/98528/abbas-expresses-solidarity-with-chile-after-quake.html
2European Storm Xynthia May Cost Insurers EU3 Billion, AIR Says http://www.businessweek.com/news/2010-03-03/european-storm-xynthia-may-cost-insurers-eu3-billion-air-says.html
3East Coast digs out after record blizzard http://www.google.com/hostednews/afp/article/ALeqM5jLUe7cCNhcaoIWARzeLfCyCAvyNg
4UK Suffers Coldest Winter for 30 Years http://www.freebets.com/news/10293/uk-suffers-coldest-winter-for-30-years
5Sarkozy Strongly Condemns Killing Of Hamas Official In Dubai http://news.brunei.fm/2010/02/23/sarkozy-strongly-condemns-killing-of-hamas-official-in-dubai/
6Obama Admin. Criticizes Israeli Heritage Sites http://www.cbn.com/cbnnews/insideisrael/2010/February/Obama-Admin-Criticizes-Israeli-Heritage-Sites/
7Palestinians call for intifada over heritage sites http://jta.org/news/article/2010/02/24/1010780/palestinians-call-for-intafada-over-heritage-sites
8US Wants Resumption Of Indirect Mideast Talks In Mid-March: Report http://www.bernama.com/bernama/v5/newsworld.php?id=478264
9US, Russia look to jump-start stalled Mideast peace talks with March meeting in Moscow http://www.sfexaminer.com/politics/ap/us-russia-look-to-jump-start-stalled-mideast-peace-talks-with-march-meeting-in-moscow-85097042.html
10IAF expands training for rapid refueling http://www.jpost.com/LandedPages/PrintArticle.aspx?id=169810
11Iran declares itself a nuclear state http://timesofindia.indiatimes.com/world/middle-east/Iran-declares-itself-a-nuclear-state/articleshow/5560811.cms
12Obama and First Family to Wear Sarongs for Borobudur Visit http://www.thejakartaglobe.com/national/obama-and-first-family-to-wear-sarongs-for-borobudur-visit/358394
13PM's Office: Netanyahu won't meet Obama during upcoming US visit http://www.ynetnews.com/Ext/Comp/ArticleLayout/CdaArticlePrintPreview/1,2506,L-3855336,00.html
14UN Extends Goldstone Investigation of Israel for Gaza War Crimes http://www.salem-news.com/articles/february282010/un-gaza-tk.php
15Unhappy with Israel, EU condemns Dubai killing http://www.reuters.com/article/idUSTRE61L2F520100222
16British threat to Israel over Dubai Hamas assassination http://www.telegraph.co.uk/news/worldnews/middleeast/israel/7258631/British-threat-to-Israel-over-Dubai-Hamas-assassination.html
17Dubai police chief says to seek Netanyahu arrest http://www.reuters.com/article/idUSTRE6214TT20100302
18US slams Israel's heritage sites list http://www.jpost.com/MiddleEast/Article.aspx?id=169629
19Abbas, Haniyeh: Heritage sites will ignite a war http://www.ynetnews.com/articles/0,7340,L-3853485,00.html
20Mubarak: Heritage sites decision dangerous http://www.ynetnews.com/articles/0,7340,L-3857125,00.html
21Rachel's Tomb http://en.wikipedia.org/wiki/Rachel's_Tomb
22Cave of the Patriarchs http://en.wikipedia.org/wiki/Cave_of_the_Patriarchs
23Cave of the Patriarchs http://www.wnd.com/index.php?fa=PAGE.view&pageId=126703
24Hezbollah's Nasrallah Met Syrian, Iranian Leaders in Damascus http://www.businessweek.com/news/2010-02-26/hezbollah-s-nasrallah-met-syrian-iranian-leaders-in-damascus.html